Early records show that the de Orde's had lands in Banffshire, Scotland, from which they were bannished in the mid twelfeth century by King David I. In moving south to England the family dropped the "de" and some the "e" from their name, and settled on the banks of the river Tweed, Northumberland in the early fifteenth century.
The river Tweed famous for its salmon, was no doubt, the reason for the Ord family adopting three salmon hauriant on a black background for their coat of arms.
"Translated from Old English, Ord means a point, a sword or a spear. Many place names in Scotland bare the name Ord, Ordtown in Banffshire, Muir of Ord in Invernesshire, Ord on Loch Eishort, Isle of Skye, and East Ord near Berwick on Tweed.
The second son of Thomas Ord and Miss Bacon of Staward, Northumberland, his elder brother John dying in 1745. He became William Ord of Fenham Hall (frontage shown below) and married Ann Dillingham related via the female line to the Sidney Montegues of descent from both the Scottish and Saxon Royal families. Being a talented violinist, Charles Avison (1709 - 1770) the English composer wrote six concertos for her in 1751.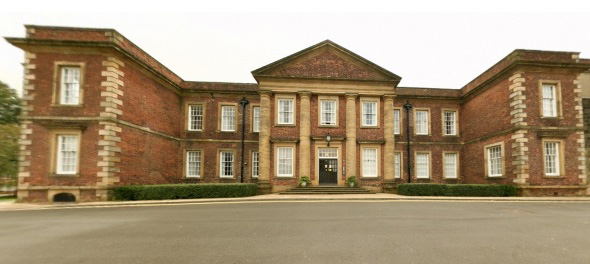 In 1747 he was appointed High Sheriff of Northumberland and bought Whitfield Hall in 1750.
Having seen a future in lead mining William Ord was responsible for laying down many new roads and bridges in Northumberland. The bridge at Ding Bell bears the inscription "W.O. 1759". By 1765 the output of silver from the "Whitfield Mill" was 5,282 ozs.
Son of the above marrying Eleanor Brandling of of Gosforth, and like his father above was appointed High Sheriff of Northumberland in 1777.
Son of the above he built more roads and bridges like that at the Laws inscribed "W.O. 1824". He became M.P. for Morpeth, but lost his seat in 1832 during the Act of Reformation. Later, however in 1835, he was elected the M.P. for Newcastle for the next twenty years until his death.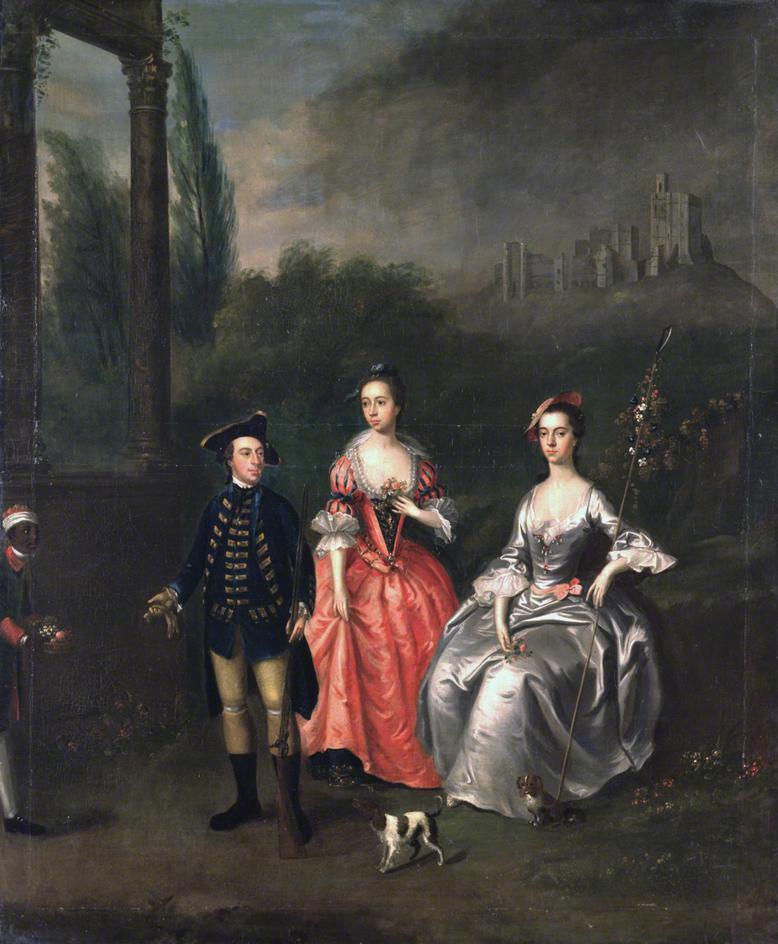 My first forename is like my great great great grandfather is William. All first born sons through the generations have had this name in honour of the gentleman above.
On the left is a painting in the Laing Art Gallery, Newcastle upon Tyne it shows Sir Robert Fenwick (left) who married Isabella Ord (right) in 1746 pictured with her sister Ann (centre), in the background is Norham Castle.
On the right is the family crest showing the three salmon hauriant on the shield.